Public Archaeology Serving Texas (PAST) Program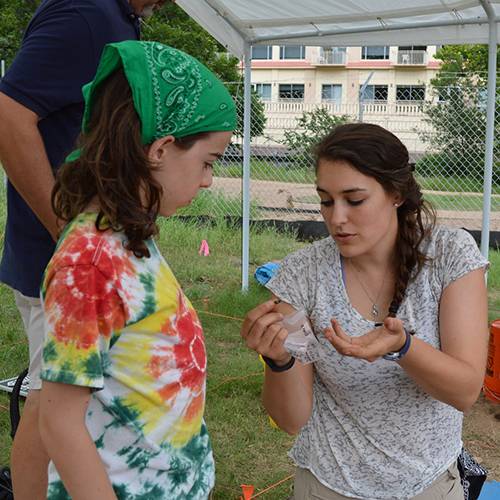 The PAST Program is a dynamic public outreach program that aims to involve Texans in the archaeological work conducted at CAS and to raise awareness of our state's rich cultural and natural heritage. The PAST Program is first and foremost committed to providing public access to the archaeology of the Spring Lake site on the Texas State University campus. Specifically, we aim to encourage a better understanding of the process of archaeology, and its importance in understanding the past lifeways around Spring Lake. In order to foster appreciation of, respect for, and increase a vested interest in the irreplaceable heritage present at Spring Lake and around Texas, the PAST program uses a holistic approach, offering a suite of public outreach activities that appeal to a diverse audience.
The Center for Archaeological Studies is a 501(c)(3) non-profit organization. If you would like to make a tax-deductable donation to help the PAST Program continue to bring current archaeological information to the public, please contact us for more information.